4 July 2019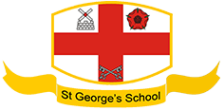 Following on from our recent consultation, I am pleased to confirm that we will be changing our school day from September 2019. It is our intention to build on our recent 'Good' Ofsted outcome and we feel that the additional time gained by the changes to the school day will propel us on our journey to excellence.
As previously stated, the new school day will be slightly longer for everyone. It will comprise of an extra 15 minutes a day for year 7-10, and an additional 45 minutes a day for year 11. This will allow the school to offer additional responsive teaching time.
Changes to Registration/Tutor Group Time
As of the 1st September, we are introducing morning prep for 30 minutes. This will allow a more purposeful and productive start to the school day. The school day will officially start 10 minutes earlier at 8.30 am. All pupils will be expected to be on site 5 minutes before this at 8.25am, and be lined up outside their classrooms for a prompt start at 8.30am. The school day will finish at 3.00pm on a Monday, Tuesday, Wednesday & Friday for Year 7-10 and 3.30pm for Year 11. On Thursday, all year groups will finish at 2.40pm. This will allow us to continue with our well established staff training programme.
Year 7 to 9:
Every day starts with literacy, numeracy, revision & retrieval or SMSC (Spiritual, Moral, Social and Cultural) work. This time will also be used for quality worship, rewards and aspirational assemblies.
Year 10:
Every day starts with GCSE PREP for our core subjects of English, Mathematics, Science and RE.
Year 11:
Every day starts with GCSE PREP for our core subjects of English, Mathematics, Science and RE. The day will finish with a compulsory sixth period where all year 11 pupils will attend their option subjects for an additional 30 minutes on Monday, Tuesday, Wednesday and Friday (3.00 – 3.30pm).
Changes to the School Day/Week
For your information, I have included a summary of the new start and finish times from 1st September 2019.
Lesson
From September 2019
All pupils on-site
08.25 – 08.30 (transition)
Morning prep
08.30 – 09.00
Period 1
09.00 -10.00
Period 2
10.00 – 11.00
Break
Period 3
11:20 – 12:20
Period 4
12:20 – 13.20
Lunch
Period 5
14.00 – 15.00
Period 6 (Year 11 only)
15.00 – 15.30
*THURSDAY all years finish at 2.40pm*
The new school curriculum and school day/week will enable us as a school to provide greater stretch, challenge, support and intervention for our pupils. This curriculum model is highly innovative and responsive to the needs and aspirations of our pupils.
I would like to thank the staff at St George's for going the extra mile and the parents/carers for their full support as we continue to make St George's the best.
Yours sincerely
G Warnock
Mr Warnock